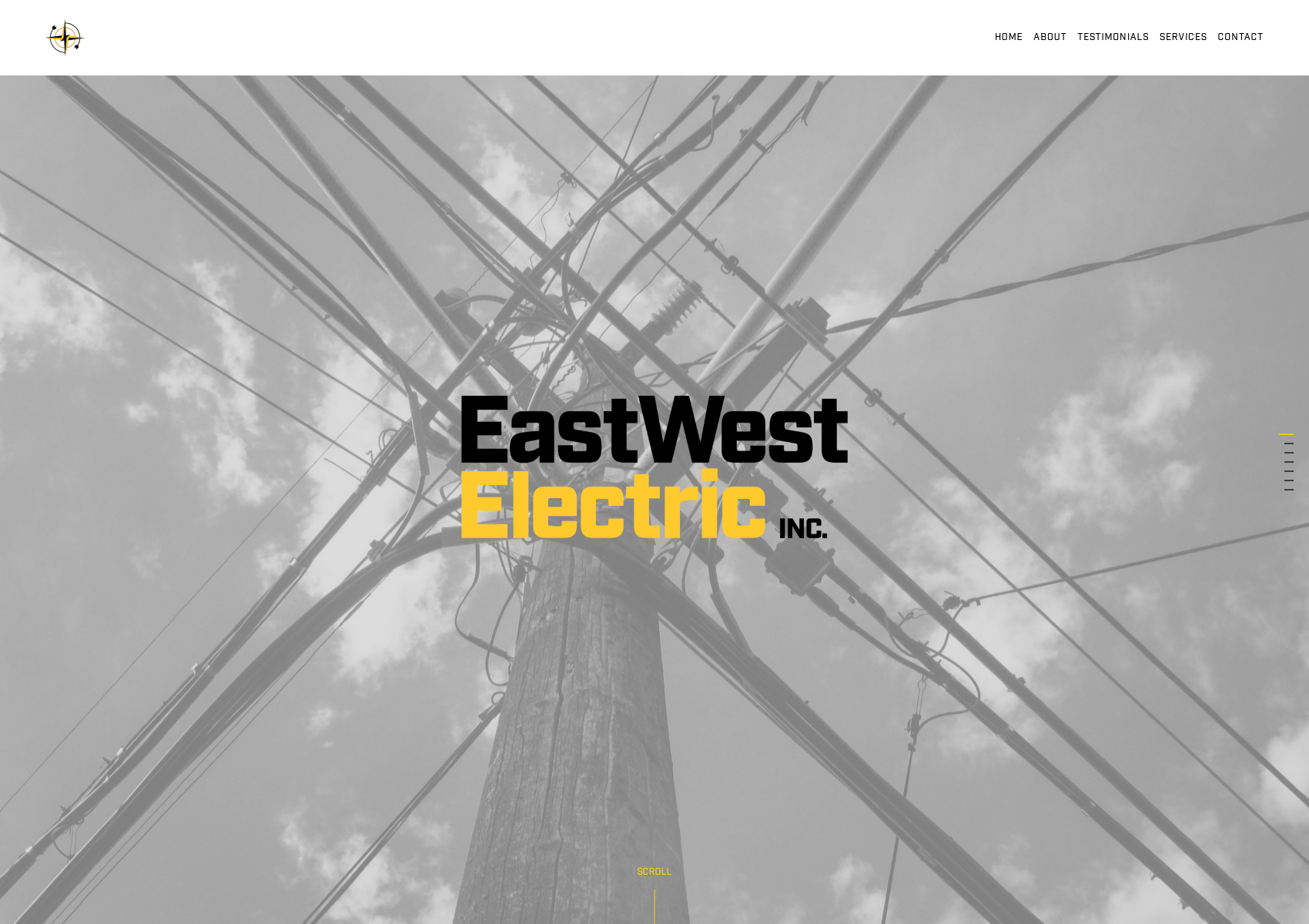 East West Electric
Verified Pro
East West Electric
Los Angeles
Verified Pro
About East West Electric
East West Electric is a licensed and bonded family owned and operated company. We strive for superior customer satisfaction by providing quality workmanship. Honesty is one of our top priorities along with reliability, efficiency, and friendliness. We take pride in our competitive pricing. We would appreciate the opportunity to serve you with our superior work for all your residential and commercial projects. We specialize in New Constitution, Electrical Repair, Remodeling, Service Calls, Troubleshooting, Recessed Lighting, Breaker and Fuses, Ceiling Fans, Attic Fans, GFCI Outlets, Appliance circuits, Kitchen and Bath Remodeling, Panel Upgrades, LED Lighting, Equipment Wiring, Pool and Jacuzzi Wiring, Landscape and Outdoor, Office and Store Wiring, Home Theater Systems, and Single and Three Phase Wiring.
Locations
Glendale, CA 91205
Business Hours
Mon - Sat

7:00 AM - 6:00 PM
4 Reviews for East West Electric

Steven C.
March 20, 2022
There is a reason East West Electric receives so many 5 Star ratings ... they earn and deserve every single one of them. Professional, respectful, efficient and extremely friendly, they were amazing and easy to work with. In a matter of three and a half hours they installed 4 new recessed lights in an upstairs hallway and three recessed electrical outlets behind artwork for lighting fixtures in the living and dining rooms. All working areas were covered and protected beforehand, and cleaned beyond what was thought possible thereafter. You would have never known anyone had been in the house. What an absolute pleasure, and highly recommended!

Jason K.
December 20, 2021
Professional, friendly and reasonably priced. I highly recommend giving them a call. I originally had them come out to fix a GFI outlet. Vartan came out and fixed it immediately. He even found a small issue with my electrical panel and had that fixed as well. Super fast and efficient. While they were here, I asked for a quote on recessed lights for my living and dining room. Their quote was so fair that I had them come out the same week to have them installed. They showed up on time, professionally installed the lights, cleaned up, and won my business for the next project. I actually had them come back a few days later to install more lights in the kitchen and hide the cords behind the TV. I cant compliment them enough. They get everything done perfectly and for a price that can't be beat. Super happy I found East West Electric!

Ellen Y.
October 27, 2021
The electric panel at my property is the old Sylvania panel that is unsafe and needs to be replaced. I also needed to upgrade few electrical outlets to GFCI standard and switch out ceiling fans/lights etc. I contacted over 6 companies and the quotes I managed to get were expensive. Some companies were slow to respond or did not respond at all. There was one guy who came out to the property for a free quote and promised to send me a written quote the next day. One week gone by, nothing. I even left 3 messages to follow up and never heard back!! Unbelievable! It was frustrating to find a company who can do a good job at a reasonable price. Finally I read Yelp reviews and found East West Electric!!!!!! Hands down the best price and the best guys!!! Vartin is so awesome!!! He is so responsive and his team is the best!!! They are on time, professional, efficient, friendly, honest, flexible, easy to work with and have great attitudes. Vartin gives me options and let me decide what's best and never suggest anything unnecessary to make money off me. AND after the work is done, they vacuum the area to make sure no dust is left on the floor. They definitely care and respect your place!! In a phone conversation I had with Vartin, he mentioned how invaluable and important it is to have a good team and he attributed the company's success to great team work and did not take all the credit himself. You can tell he is a good person who cares about his team and is proud of the quality of the team work. I highly recommend these guys. I will always go back to them if I need any electric work done in the future!! Thank you Vartin and the team!!!!!

Rachel N.
February 10, 2022
Nshan was great! He was responsive to my messages and quickly offered to set an appointment as soon as he was available. On the scheduled date, he texted to let us know he was on his way. His visit was professional, punctual, friendly and also wore a mask the entire time. He troubleshooted our issues and made sure that our issues were resolved. - Will definitely know who to call whenever we have electrical issues! - Thank you so much Nshan!