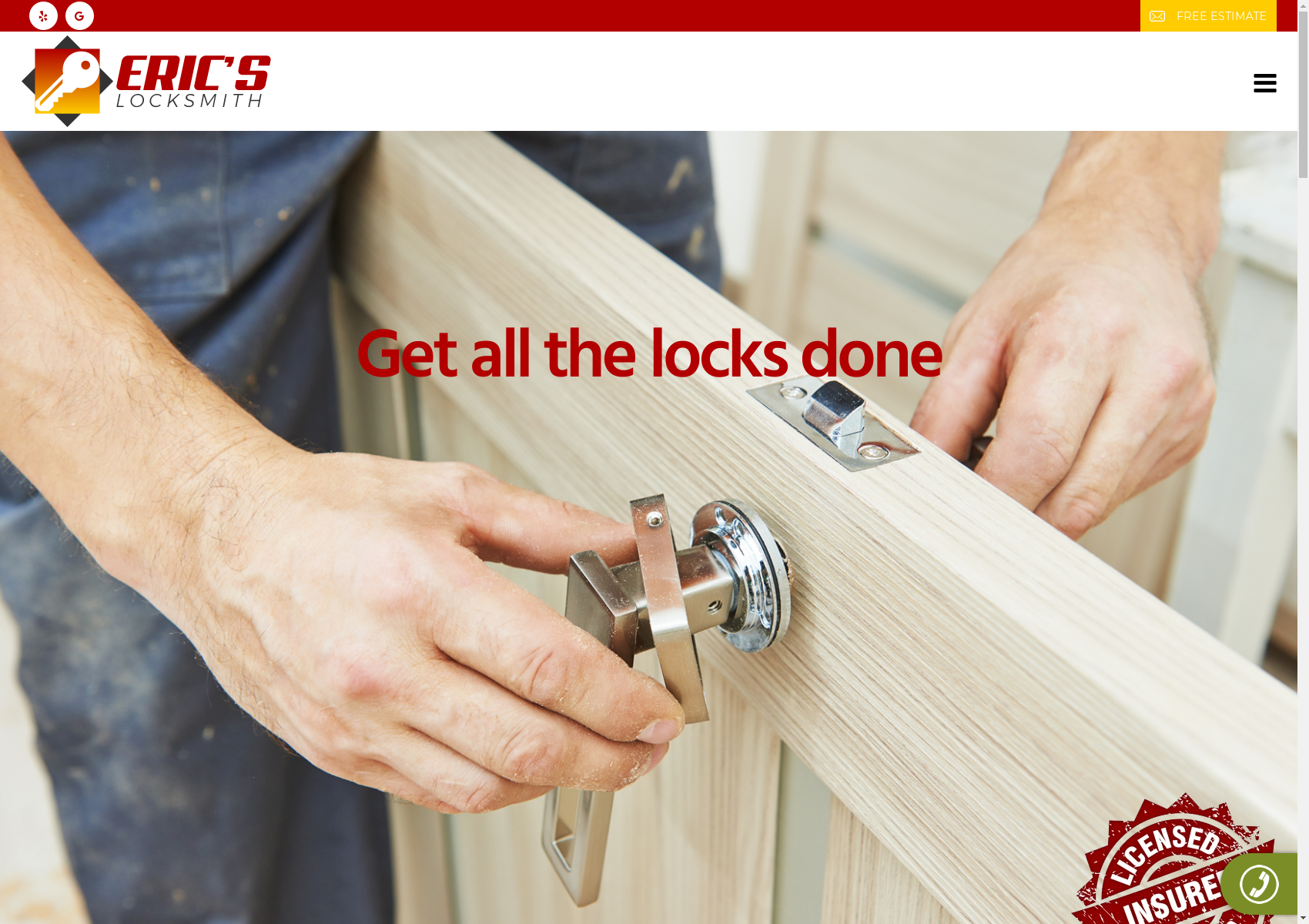 Eric's Locksmith
Verified Pro
Business Hours
Monday - Sunday
1522 S Wooster St #3, Los Angeles, CA 90035, United States
www.Ericslocksmith.com
Eric's Locksmith
Los Angeles
Verified Pro
About Eric's Locksmith
We are a mobile service (no physical store location) and have over 29 years worth of experience. Residential Locksmith Services: Lock Repair Lock Replacement Lock Installation Lock Re-Key Master Key Systems Lockout solutions Smart Lock Installations Emergency mobile locksmith services Evictions and more.. Commercial Locksmith Services: Lock Repair Lock Replacement Lock Installation Lock Re-Key Lockout solutions Master Key systems Mortise Locks (repair/replace) Smart Lock Installation Push bars/Panic bars Emergency mobile locksmith services File Cabinet Locks and more.. Automobile Locksmith Services: Car Lockouts We work on all brands of keys and locks such as Schlage, Kwikset, Medeco, Baldwin, Weiser, Stanley, American Locks, Master Locks, and more! We pride ourselves in providing honest and trustworthy work. We'll find answers to all your lock problems. Please keep in mind we do not have a key duplicating kiosk or store, so key duplications require a service call from a technician.
Locations
1522 S Wooster St #3, Los Angeles, CA 90035, United States
3 Reviews for Eric's Locksmith

Ken M.
March 16, 2022
The lock on our French doors got stuck. Something that was happening more and more. I was determined to replace the old thing, but Eric quickly identified the problem and fixed it and said the lock was fine! Response in minutes, same-day fix, quick and easy AND his experience and expertise saved me money. Highly Recommended.

Marc N.
February 7, 2022
Nice. Fast. Value. Very happy with the job. Full recommend him for more work. Kind man who knows what he is doing.

Bradford B.
December 20, 2021
This business is FANTASTIC! Messaged via Yelp on a Monday and he answered right away and came by Tuesday. Fixed the lock, had the part in his van and I was presented a very fair invoice. You must try Eric's, don't make the mistake of calling around just to pay hundreds more and to wait wait wait for them to squeeze you in.