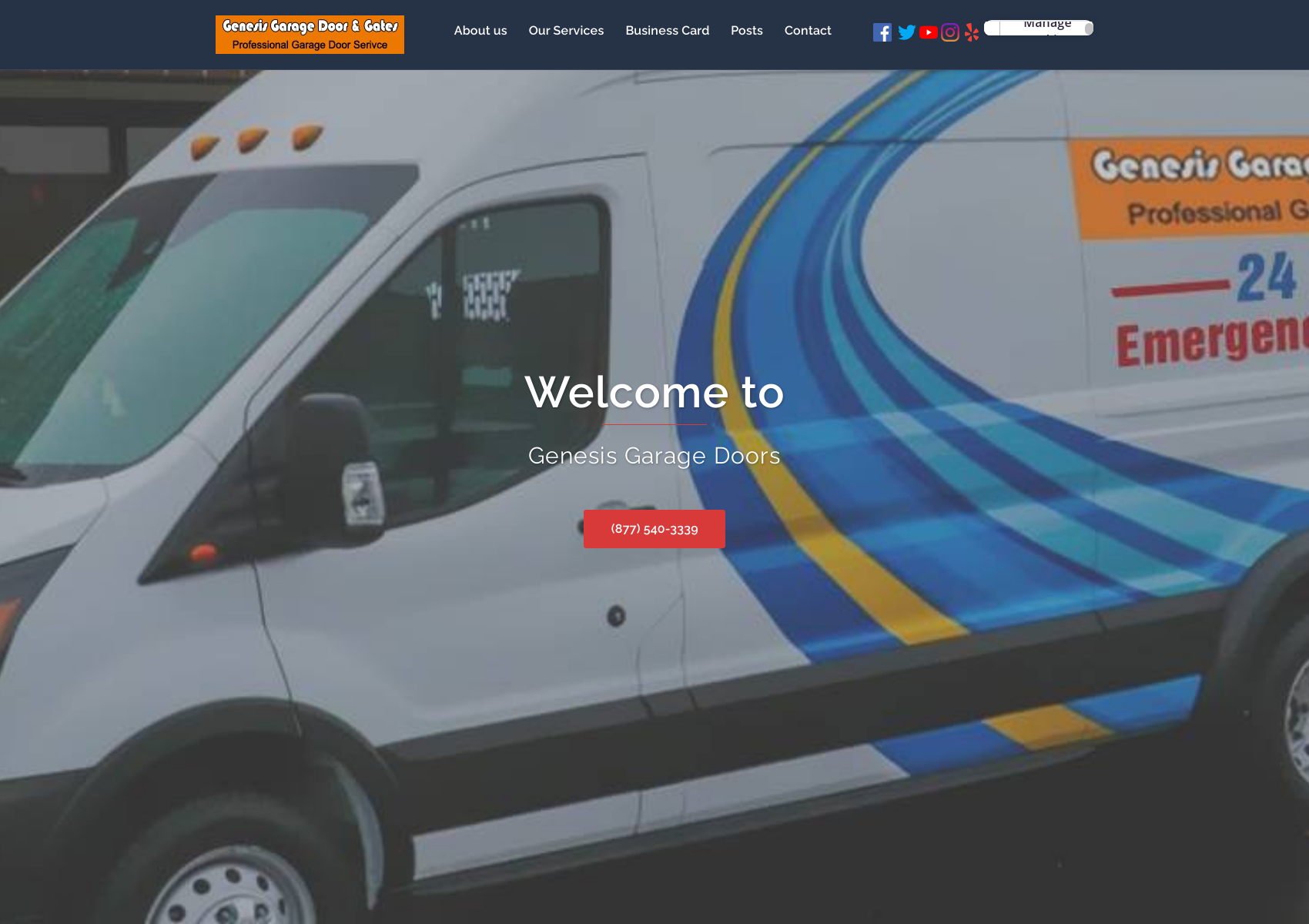 Genesis Garage Doors & Gates Repair
Verified Pro
Genesis Garage Doors & Gates Repair
Los Angeles
Verified Pro
About Genesis Garage Doors & Gates Repair
Garage door broken springs replacement, Garage door off track repair, Garage door openers installation, Garage door cables and drums replacement, Garage door openers and sensors installation, Garage door lubricant, Garage door rollers and hinges replacement Garage door remote controls programming, Garage door keypad programming, New garage door installation, Garage door repair, Garage door service, Garage Door maintenance, Garage door replacement, Electric gate repair, Automatic gate installation, Gate rollers change, Gate track installation, Gate loop system, Gate sensors installation/ repair, We are a 24/7 installation and garage door repair company that services West Hollywood and all of Los Angeles. We also repair and install gate openers and offer a variety of garage door services.
We are trained and certified Genesis Garage Door Repair, that means that every technician on our team is a professional in his/her job and expertise. We have dealt with any possible garage door Service and we have came out successful in ALL of our service calls. There is no job tough enough for Genesis Garage Door Repair Specialists. Whether the garage door has collapsed or misaligned, fell off track, failed door opener, broken drum roller, or simply needs a grease up to stop a squeaky noise, we are here 24/7 quote on your Garage repair! We offer gate repair service as well! We don't change garage door panels!! We don't repair fences!! We don't install commercial roll up doors!!
Locations
7750 Romaine St, West Hollywood, CA 90046, USA
Business Hours
Sun - Thu

6:00 AM - 11:00 PM

Fri

6:00 AM - 6:00 PM

Sat

6:00 AM - 8:00 PM
3 Reviews for Genesis Garage Doors & Gates Repair

Ray S.
The five star reviews are spot on. They were not initially on the list of professionals Yelp suggested when I asked for a quote but their ratings and reviews were so good I decided to make the call. I called Saturday morning and I had an appointment right away. The service technician arrived on time and even though my garage door opener model turned out to be something they normally charge a little more for, he honored the original (very competitive) quote. He was fast, efficient and really pleasant. Would hire them again in a heartbeat.

Matt B.
Unbelievable company. Fast, reliable, and quality service. After stumbling to their page on yelp and Google I called them and made an appt to install a Genie garage door opener. I actually cancelled my other appt with a diff company after reading all of Genesis' reviews and seeing mixed ones on the other. Benjamin arrived and was fantastic at installing the opener. Will use them again in a heartbeat, but more likely will recommend them cause I hope to have this opener for years to come.

David C.
Steve, who was the service guy, is great! I had called to total three different companies to fix the loud unpleasant squeaky sound from the garage door. It almost sounds like Hulk was tearing apart the door. The first guy was honest about not being able to identify the problem. The second guy tried to sell me spring when I knew the squeaky sound wasn't coming from the spring. Steve, however, identified the problem immediately. He tried to adjust it first before he replaced anything in order to charge me more. It was a good attempt but no luck. Appreciated. And then he replaced the worn off wheel and reapplied the oil on each moving joints. Got the job done in 30 mins. Love it.