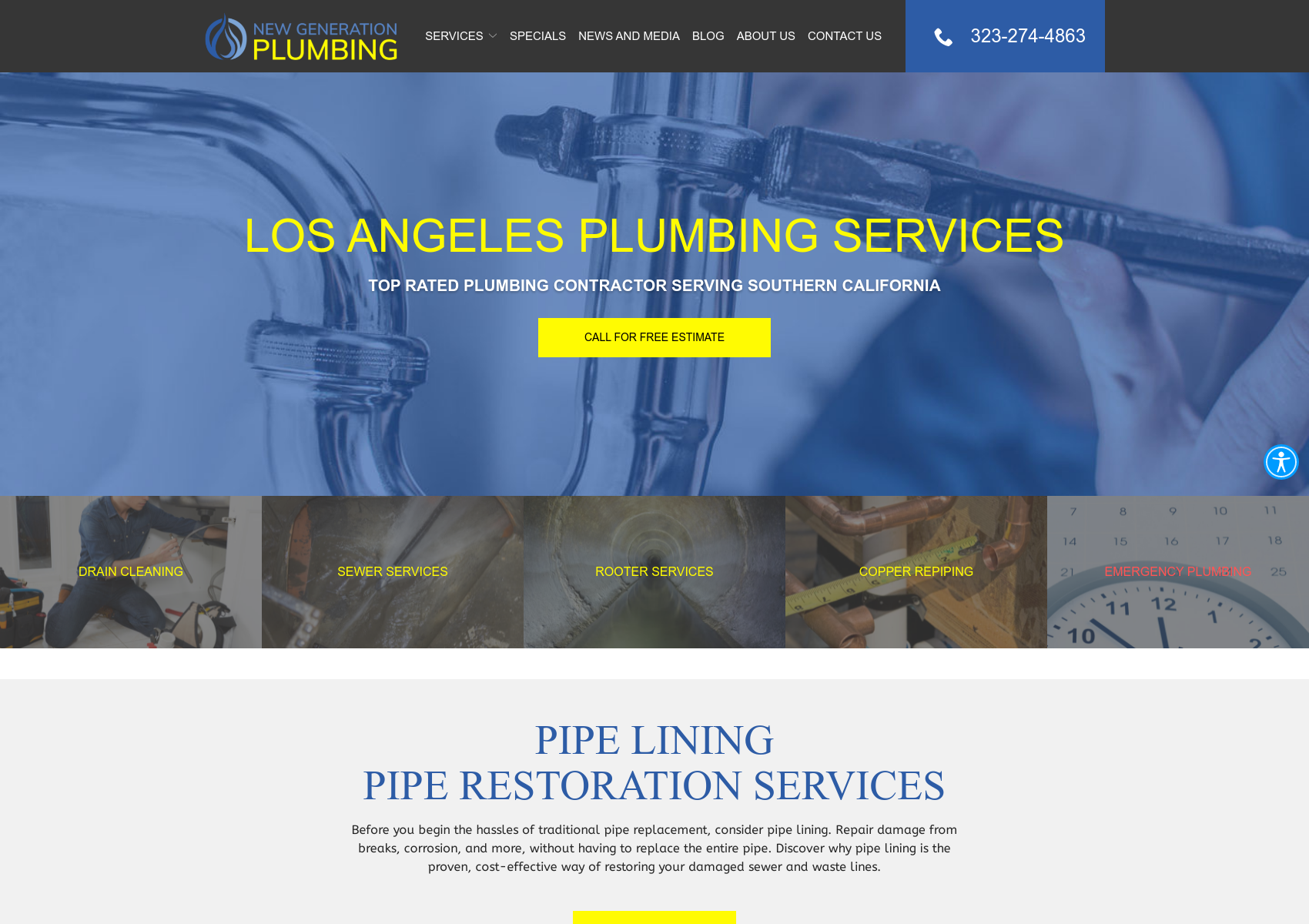 New Generation Plumbing
Verified Pro
New Generation Plumbing
Los Angeles
Verified Pro
About New Generation Plumbing
Sewer and Drain Specialist, Emergency Plumber, Water Heater Repair, Hydro Jetting , Pipe Bursting , Pipe Lining, Drain cleaning, Wall heater Repair, Floor Furnace Repair, Faucet Installation.
History
Established in 2017.
Over 15 years Plumbing experience and working in the Highland Park , Los Feliz, Echo Park, Pasadena and South Pasadena Areas.
Locations
5113 N Figueroa St, Los Angeles, CA 90042, United States
Business Hours
Mon - Sat

7:00 AM - 5:30 PM
2 Reviews for New Generation Plumbing

Priscilla S.
I was very pleased with my experience! I requested quotes from a variety of local plumbing companies to swap-out a burned-out old disposal unit with a new one, and New Generation Plumbing had the best rate and best responsiveness. They asked intelligent questions to issue a fair and accurate quote, and they were available to do the work the next morning! They arrived on-time wearing proper PPE, and they wore booties to put over their shoes so they didn't track in any dirt. Super professional! My one quibble is that they took the old disposal unit with them without asking me my preference. I was totally happy for them to have it, so they might try to refurbish it, cannibalize any working parts, or sell it for scrap, but I would have appreciated being asked. Still a 5-star job, though!

Shannon D.
These guys are great! Super fast response time, and I was able to schedule an appointment for first thing this morning. They arrived right on time (a little early actually), and were friendly, thorough, and professional. I initially called them to unclog my shower drain (which they were able to do really quickly), but they were also happy to look at my toilet and dishwasher when I mentioned I had issues with those. They immediately found the problem with the dishwasher drainage, which 2 other companies had previously looked at but been unable to diagnose or fix. These guys had it knocked out within 15 minutes!! I got an instant quote for replacing my broken toilet, which was super reasonable, and on top of that, they didn't even charge me for the original appointment today for the drain clearing! I don't write that many reviews, but these guys are fantastic. :) I've already scheduled another appointment with them to replace the broken toilet. Thanks for the excellent service!