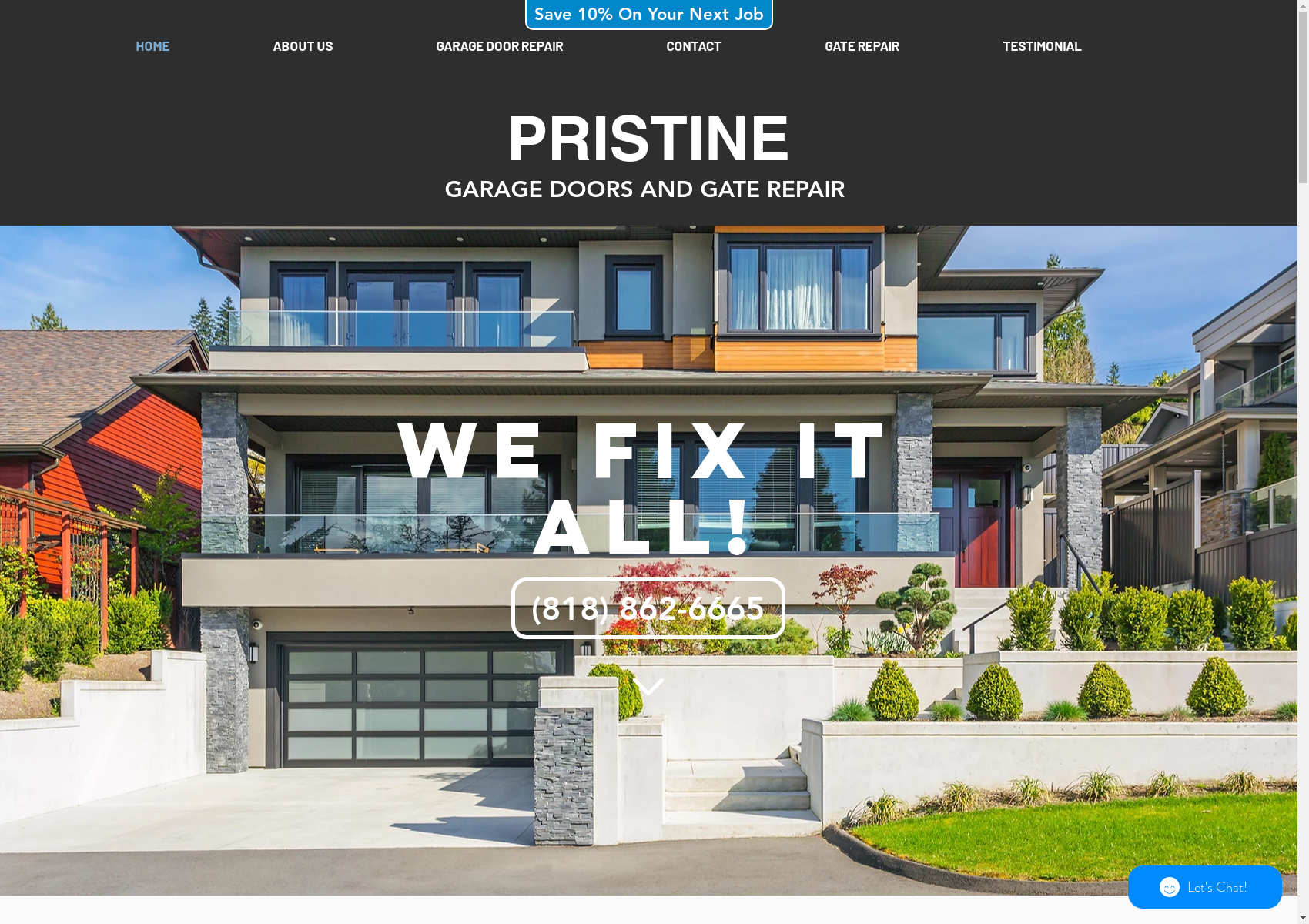 Profession-AL's Garage Doors
Verified Pro
Business Hours
Mon - Sun
1440 N Alta Vista Blvd #114, Los Angeles, CA 90046, United States
www.alsgaragedoors.com
Profession-AL's Garage Doors
Los Angeles
Verified Pro
About Profession-AL's Garage Doors
Professionally trained technicians – we never send a "repairman" or "subcontractor" to your home. We stand behind our service with the same dedication that we Back our products. You deserve a professionally trained technician. Our service techs are thoroughly trained to know your system, to work fast, and to get the job done right the first time.
Locations
1440 N Alta Vista Blvd #114, Los Angeles, CA 90046, United States
Business Hours
Mon - Sun

6:30 AM - 9:30 PM
2 Reviews for Profession-AL's Garage Doors

Hee K.
February 26, 2022
Rafael is a godsend. My husband was literally stuck in the garage with a 8 inch gap on a Saturday. After calling dozens of companies, no one could make an emergency service before Monday. Luckily, I found Rafael on Yelp and he responded immediately and gave me an ETA arriving right on time. Looking at this ridiculous situation, he was able to figure out how to open the door from the outside guiding my husband to the correct wiring. After freeing my husband, he was able to fix the broken cable and put the garage door back on its track all at a reasonable price especially for an emergency weekend call. We are incredibly grateful that I would not have to put toilet paper under the door waiting until Monday for another garage door repair person to finally return my call. Call him. Affable and honest and ready to help when no one else could.

Zack Z.
January 7, 2022
I had great experience with Ben and Refael ! They were very responsive over the phone setting up the appointment, and the service they provided was top notch. my garage door cables had came undone as well as having bent brackets which prevented me from closing it. They showed up on time, inspected the door, then explained in detail the issue & solution. They then gave me a quote which i accepted, and quickly started working on fixing the issues. Within an hour they had fixed my garage door. I would highly recommend this company !