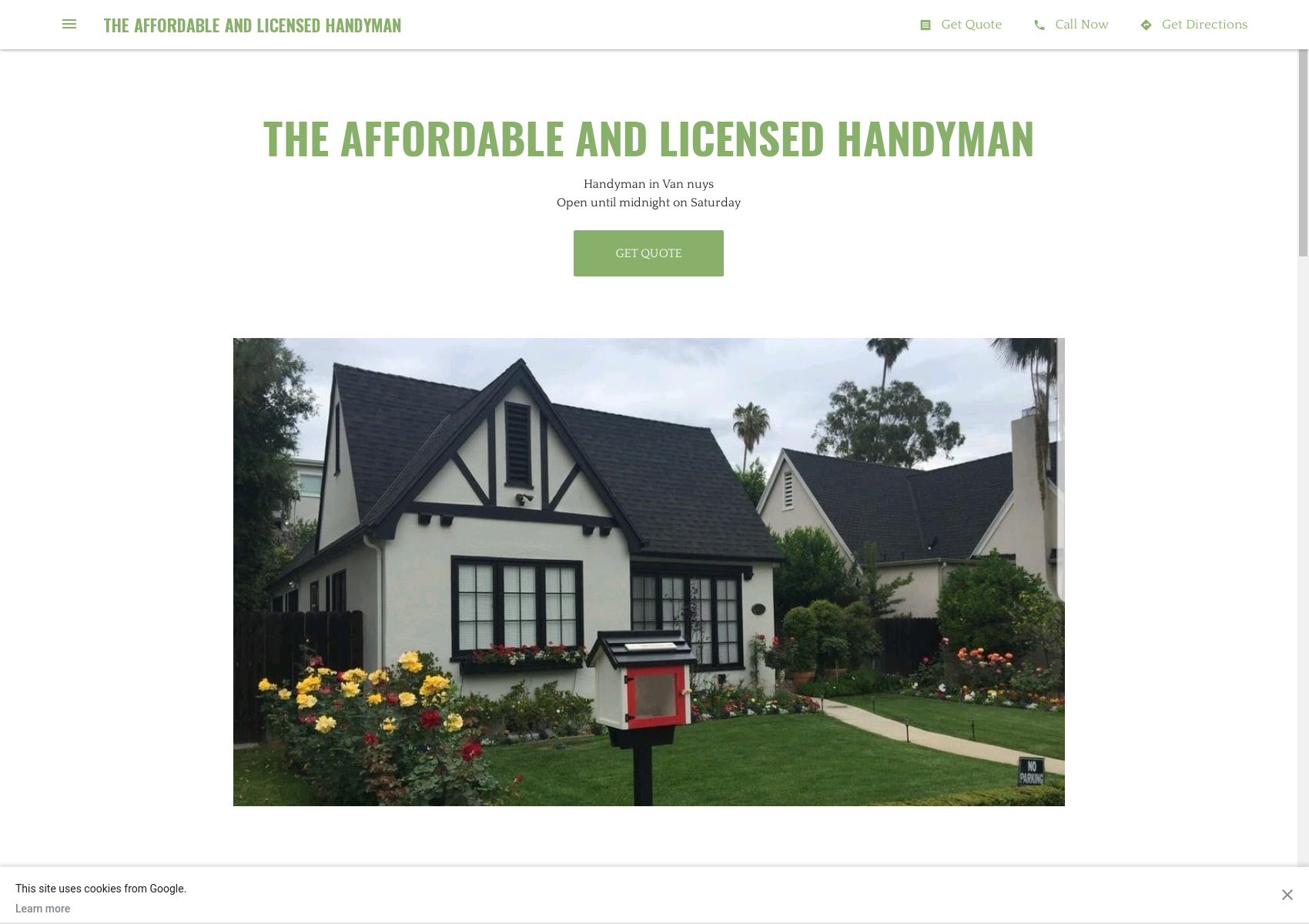 The Affordable & Licensed Handyman
Verified Pro
The Affordable & Licensed Handyman
Los Angeles
Verified Pro
About The Affordable & Licensed Handyman
It all started when I was hired by a owner of a handyman services company to help with customer service and estimator. A year later in 1995 I decided to place my own Ad in a newspaper and get my own clients. I did that for a number of years until the contractors board responded to my advertising informing me that in order to do jobs for $500 dollars or more, I needed a state license and a bond or else I was operating illegally so I studied day and night for the most difficult test of my life. I passed it successfully and became a state licensed General contractor and it has been almost a decade since as a B License holder I qualify for any new construction, remodels, additions and General home repairs projects.
Locations
17639 Sherman Way #A132, Van Nuys, CA 91406, United States
Business Hours
Mon - Sat

24 Hours

Sun

Closed
3 Reviews for The Affordable & Licensed Handyman

Eric S.
January 9, 2022
I needed help to redo the caulking around all my windows. So I called up Raul, and he sent out Jesus that afternoon to assess the amount of work that's needed. After performing a thorough review and answering all my questions, he said he would be back in the next few days to complete the job. When the day came he showed up on time, and immediately got to work with his co worker. They completed the job quickly, and proceeded to do a cleanup pass afterwards. Overall a very smooth and professional experience. I will definitely call these guys again for future projects.

Erika R.
March 18, 2022
I had an area of drywall that needed to be repaired in my kitchen, and I called and spoke to Raul. He was very responsive, and he fixed it perfectly at an affordable price. He did excellent work. I will definitely call him again for any needs I have. So grateful I found him, and the job was not too small.

Dario T.
February 6, 2022
Raul and his associate Jesus did a great job repairing a front entryway staircase at my house. The property is located on a steep hillside adding complexity to the job that Raul and Jesus were able to navigate without issue. They replaced water damaged wood as well as shoddy repair work by past contractors (before I acquired the property). Throughout the process Raul kept me updated on progress, timelines, and any unforeseen cost issues. When complications arose, he brought in additional workers to meet his original deadline. He and his team are professional and offered a competitive rate for the work. I wouldn't hesitate to work with them again!