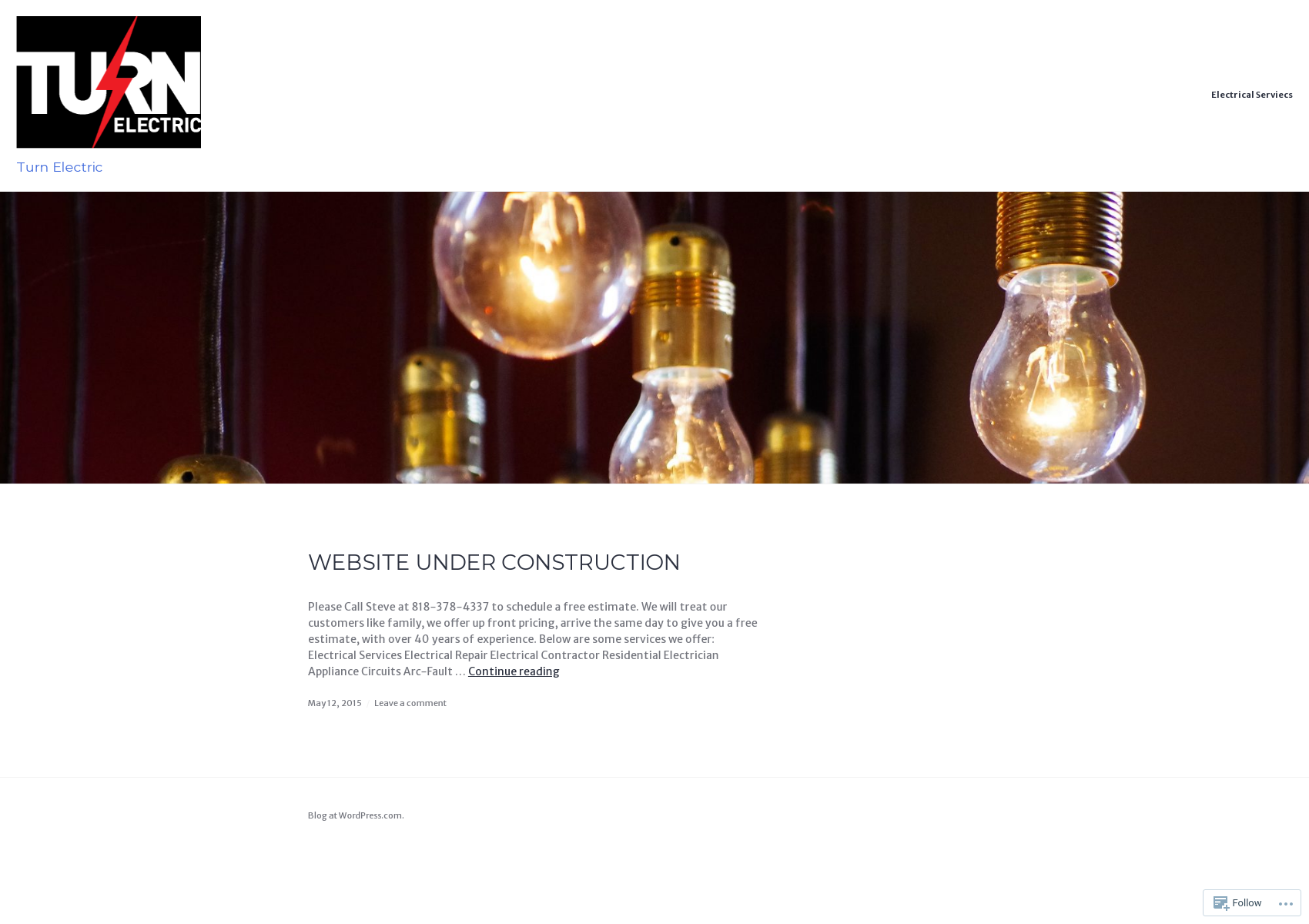 Turn Electric
Verified Pro
Business Hours
Monday - Sunday
17079 Kingsbury St, Granada Hills, CA 91344, United States
turnelectric.com
Contact
Steve R.
17079 Kingsbury St, Granada Hills, CA 91344, United States
turnelectric.com
Turn Electric
Los Angeles
Verified Pro
About Turn Electric
We will treat our customers like family, we offer up front pricing, arrive the same day to give you a free estimate, with over 40 years of experience. Below are some services we offer: Electrical Services Electrical Repair Electrical Contractor Residential Electrician Appliance Circuits Arc-Fault Breakers Attic Fans Breakers & Fuses Ceiling Fans Electrical Outlets Electrical Panels Replace Hazardous Panels & Breakers Generators GFCI Outlets Landscape Lighting Lighting Fixtures Meter Bases Phone & Internet Cabling Recessed Lighting Smoke Detectors Surge Protection Switches / Dimmers Troubleshooting & Repair Whole House Fans.
Locations
17079 Kingsbury St, Granada Hills, CA 91344, United States
Business Hours
Mon - Sat

8:00 AM - 4:30 PM

Sun

9:00 AM - 3:30 PM
3 Reviews for Turn Electric

Michael M.
December 30, 2021
Something when wrong with one of our outlets in our garage. I have no idea what, but it stopped putting out power, which we needed for slightly important stuff like our garage door and water heater. Steve arrived quickly, communicated clearly, got the job done in less than an hour, and made sure I knew the prices of everything before he started working. Very happy with his work.

Tim S.
September 27, 2021
Steve and his son are the best! We called about having a chandelier installed. Steve got back to us right away with a very fair price for the work. Very fair price. He came early; which is a good thing, but I was not prepared. He helped me unpack the chandelier and move a couple of things out of the way. I really appreciated the help with that. He was kind, thoughtful and knowledgeable about his profession. A true professional. While he was here he changed out a couple switches for us, was very neat and organized and just so friendly. Would highly recommend and will be using Steve again.

Diane P.
March 21, 2022
We've been calling other electricians but Steve is the only one who had been responsive and prompt and eager to work on the task. He did an initial visit to provide an estimate for the work and scheduled right there when he would come back. He's also honest and gave us options on the kind of installation he can do and was able to save us some money on materials. He is very knowledgeable. He is also very friendly and sociable and has a positive attitude when working. I will call on him from now on for any electrical tasks I might need.