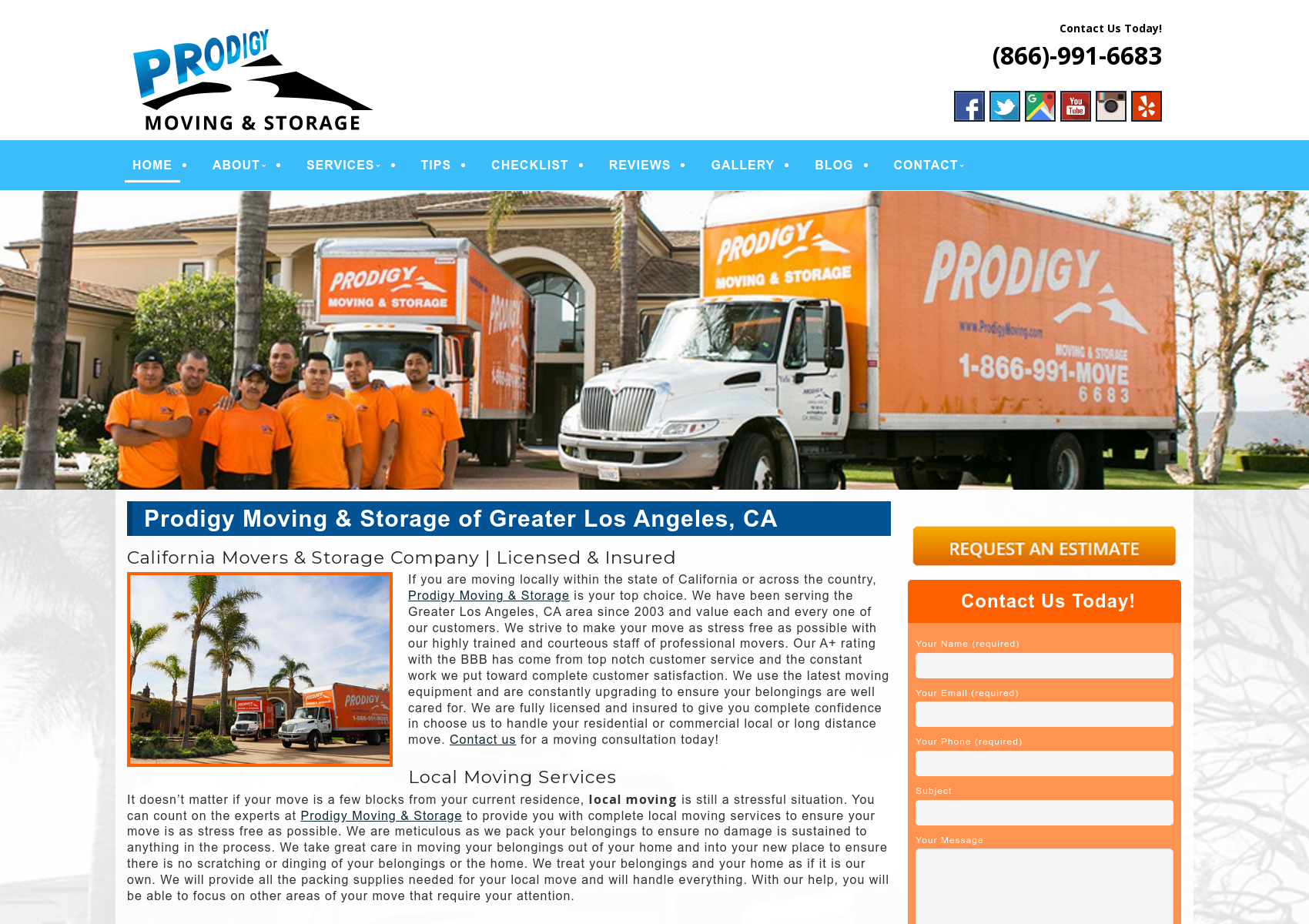 Prodigy Moving & Storage
Verified Pro
Prodigy Moving & Storage
Los Angeles
Verified Pro
About Prodigy Moving & Storage
Note regarding COVID-19: Prodigy Moving is open and working for you! During this time, we have implemented several measures to ensure the safety and health of our customers and movers. Our men are equipped with gloves, face masks, shoe covers and hand sanitizer. We also disinfect our trucks daily. Every morning, we bleach all high touch surfaces: door handle, cab handle and steering wheel. We also instruct any employee who is sick to not show up to work. Please call us at 866-991-6683 if you have any additional questions and need to move. we would love to be at your service!
Services
Locations
601 S Figueroa Los Angeles, CA 90017
Business Hours
Monday-Friday

9:00-5:00

Saturday

9:00-1:00
3 Reviews for Prodigy Moving & Storage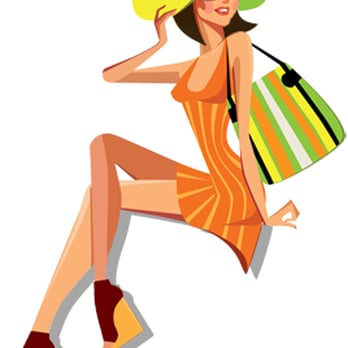 MrsMuffin T.
April 15, 2022
Moving is so stressful, and choosing a reliable moving company adds to the stress level (at least for me!). We ended up choosing prodigy based on reviews and the responsiveness of the office staff (Abby). The day of the move, we were so impressed by the movers' efficiency, ethic, and respectful attitudes. They asked questions when needed and took charge when needed. The level of experience was a huge relief--these are movers who work at it daily and know what they're doing. Oneal was the foreman on our move, and he is a total pro! There wasn't any running of the clock or taking their time. They turned a stressful experience into a manageable one. While I promised everyone we'd never move again (I even said it to the movers ) I wouldn't hesitate to hire prodigy again if we did.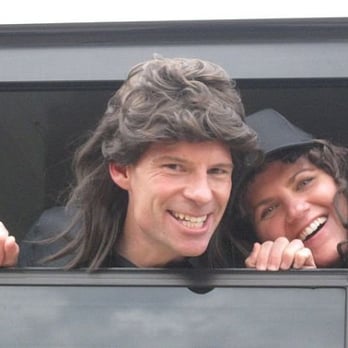 Erick J.
January 29, 2022
Believe the great reviews; Prodigy is that good, and no, they didn't ask me to or incentivize me to write this review. Our three man crew showed up right on time and worked quickly and efficiently to get our stuff out of a storage locker on the second floor of a Public Storage (with really annoying elevators). Our move took almost exactly three hours - faster than we expected. Everything was handled carefully and we didn't find anything damaged when we unpacked. There were no hidden fees and we found the total price to be very reasonable compared to other quotes we got. Would definitely recommend Prodigy and will use them again - though hopefully we don't have to move again for a long, long time.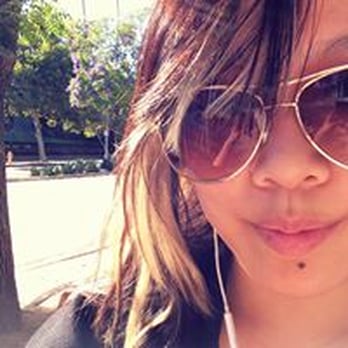 Stacy Y.
January 24, 2022
This is my second time using Prodigy! I realized I never left them a positive review from the last time they helped me in 2019 and I feel terrible so I'll be leaving an extra detailed one this time. (And this just goes to show that the movers never pressured me into leaving a review - I've had other movers literally demand to stand next to me and watch me type one out before leaving.) I've moved around A LOT in LA, so I've hired many different moving companies. Generally I just go with what's cheapest and it works out okay. I wish I had known about Prodigy earlier, because their service and movers are BY FAR the best I've experienced. After using them in 2019, I used a different company for my next move and immediately felt the difference - so I'm back to Prodigy again! Abby helped me schedule my move and was very informative and prompt in all her communications - both in 2019 and this time around in 2022. She made scheduling a breeze and let me know all my pricing options for various dates. Martin, Alex, and Juvencio helped me move across LA today. They showed up right on time within an hour of the beginning of their arrival window. They were fast and efficient at moving all my boxes and were very careful with my TV and some fragile furniture. They took around 1.5 hours to load my 1-bedroom into the truck which was very reasonable considering I had a lot of heavy and bulky items. At my new home, they were so fast at unloading! I was really impressed. My new place had no elevator, so they had to carry everything up multiple flights of stairs - and like I said, I had some REALLY heavy and fragile items (for example... a 60-70 pound table and multiple glass cabinets). Again, I never saw them dawdle or rest despite how visibly difficult some items were for them to get up all the stairs. Another thing I noticed and really appreciated was their adherence to covid safety. Last time I moved with a different company during the pandemic, I noticed the movers would remove their masks when loading/unloading or anytime they weren't around me. To be honest, I don't really blame them considering how hot and difficult it can be to breathe with them on. However, Prodigy's movers kept their masks on properly all throughout the move - whether they were in my home with me or out at the truck, I never saw any of them unmasked. Remember how I said these men carried everything up multiple flights of stairs? Yeah, imagine doing that with a mask on the entire time. Oh, and I even noticed one of them stop and straighten my doormat out before leaving at the end. If that isn't attention to detail and wholesome as eff, I don't know what is. In conclusion, Prodigy has blown other moving companies out of the water for me not once but twice now. I have nothing but praise for the movers' hard work, professionalism, and diligence. I absolutely recommend them and would use them again in a heartbeat. A big thank you to the movers and Abby for making my move so smooth.