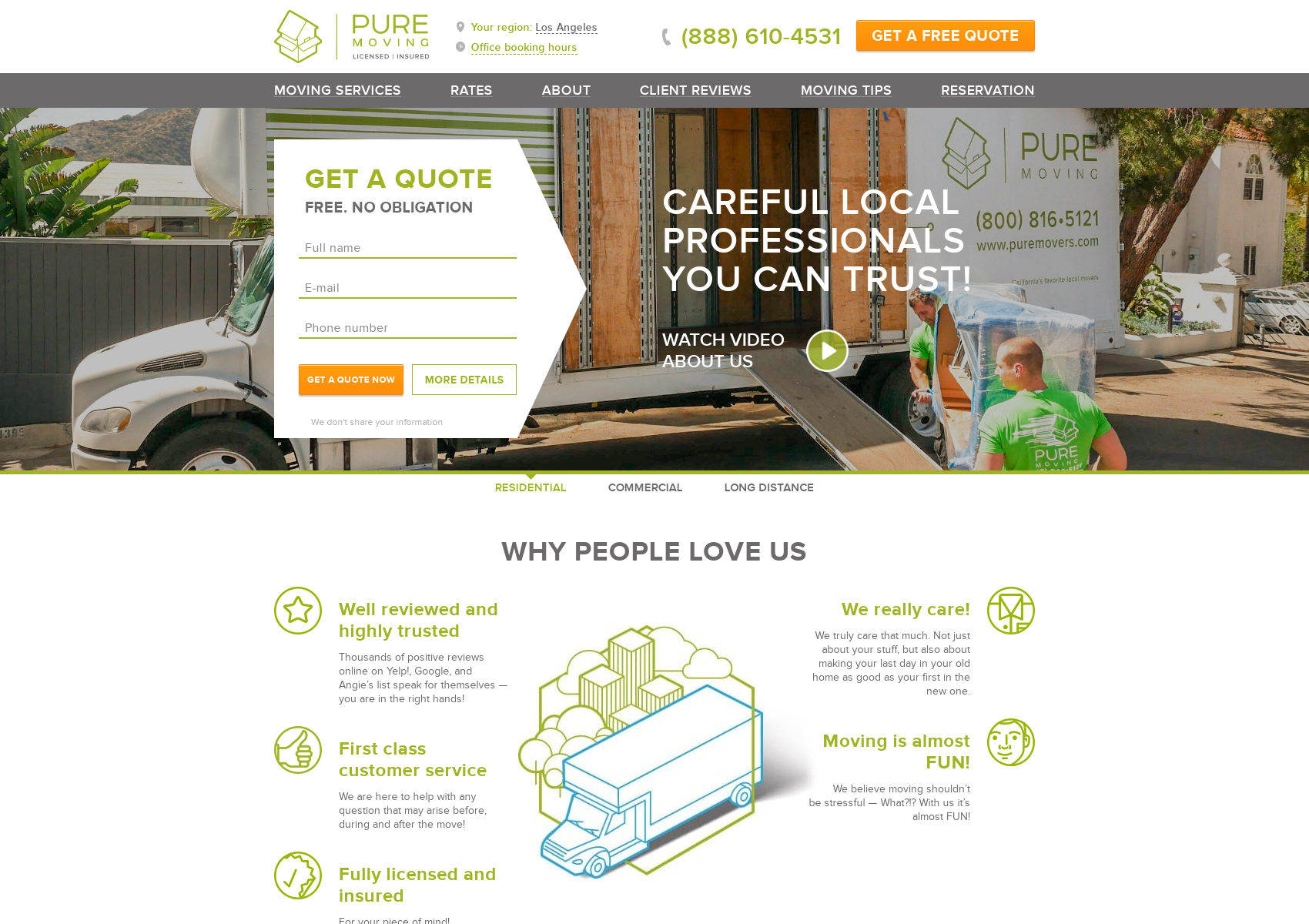 Pure Moving Company
Verified Pro
Business Hours
Monday- Sunday
1601 N Gower St. Ste 205 Los Angeles, CA 90028
puremovers.com
Contact
Harry S.
1601 N Gower St. Ste 205 Los Angeles, CA 90028
puremovers.com
Pure Moving Company
Los Angeles
Verified Pro
About Pure Moving Company
Welcome to Pure moving company! We are the moving company to call when it comes time for your next move. Our moving company has an "A" rating with the BBB for your piece of mind. Most of our customers come from referrals from past customers who were pleased with our work and recommended our movers to their family and friends. Local Los Angeles Movers/ Long Distance Movers/ Los angles Commercial Movers/ Pure moving company is a professional moving company that has all the logistical, packing, and storage capabilities to move your family pretty much anywhere in California, Arizona, Nevada, Oregon, Washington, Colorado, Taxes etc. Pure moving company specializes in local and long distance / interstate moves. We can move homes of all shapes and sizes. Our professional Los Angeles movers know how to make your move go faster than traditional moving companies and with less stress and make it almost Fun.
Services
Locations
1601 N Gower St. Ste 205 Los Angeles, CA 90028
Business Hours
Monday -Friday

8:00 am -6:00pm

Saturday-Sunday

8:00 am- 4:00pm
3 Reviews for Pure Moving Company

Dana C.
March 20, 2022
These guys are wonderful! My son, in college, only had a small move, from storage to a rental. After having moved his things 2 weeks prior to storage, we opted at the last minute to use a mover to his final destination. Having to move within 24 hours, Thomas was a life saver. He was extremely responsive and seemlessly covered all the details. The physical movers were equally awesome. They arrived on time, were fast, and efficient. They moved an expensive, complex editing computer safely, as well as several items of film equipment of various large shapes/sizes that couldn't be boxed. We'll definitely use Pure Moving again!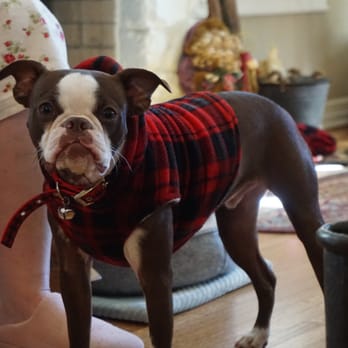 Katie M.
March 10, 2022
I came in to have my ring resized by Bill, he was very knowledgeable right away. We were shrugged off by two different places before hand telling us that my ring was silver and they wouldn't be able to help us. As soon as we walked up, Bill knew it was a unique ring made from white gold and that he could have it sized in a few days. He also suggested to have the setting reinforced to make sure the diamond stays in place. Which was helpful, and we will be coming back in a few months to do that. I'm thrilled with how well it turned out and I will be returning for cleaning as well.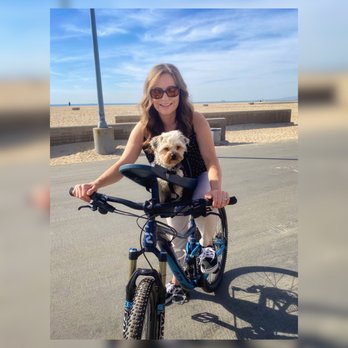 Tina G
February 13, 2022
This is my first experience with a moving company and it was a really good one. I didn't get quotes from anyone else (the reviews were that good) so I don't know how fair the price is but I was shocked with the first quote of over $4000 max for 2 trucks. I was able to move some things myself to reduce it to one truck, which was much more reasonable at just over $2000 max. Since the time was less I actually spent less then $1700 in the end. They communicated very well! I appreciated that. The 4 movers were on time and very friendly and professional. They wrapped everything and even finished packing for me! That was awesome!! They notified me of their breaks and let me know that time is not on my dime. Nothing was broken and they disassembled and reassembled beds and my table. I did find a few scratched items and a small chip on my wine rack but I don't think Anyone can move without damaging something. I was able to repair the items and would still hire them again in a heartbeat!! They were fast, organized, polite and so helpful!! You won't regret using this company.